Why are we doing this?
Because knife crime is an open wound that keeps erupting on the streets of the UK. Because it ends in a tragic waste of lives. Because it causes so much suffering.
Some stats
Knife crime up by over 50% in the last decade. Yes - that's insane.
Post pandemic, knife crime increased by 11%
49,991 offences with a knife or sharp instrument in the 12 months to June 22
A 38% increase in offences recorded in the West Midland - the largest percentage increase in the county in the last year
How are we doing it?
By looking at the issue from a different perspective. By imploring young people to confront the devastating consequences of knife crime.
Who is the audience?
Mainly, young people. But also, anyone, anywhere, who thinks using a sharp object or knife to maim and kill others is OK.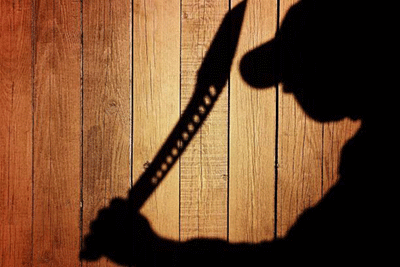 "Violence is treated as if it's a fact of life, especially in urban areas"
Distribution: how will people get to see it?
We aim to get into schools via the heads of PHSE. And into cinemas and International festivals via a DCP. We also aim to post it on You Tube with French and Spanish subtitles.
How much do we need?
Provisionally, we are aiming for between £10,000 and £20,000.
Who will be in it?
With a small cast of characters from diverse backgrounds, we hope to get the likes of Arsema Thomas, Gemma Arterton and Lucien Laviscount. Plus, a cameo role for the likes of Marcus Rashford.
"Cinema has the power to transform lives"

– Steven Spielberg